Build Your Base
Create a foundation of strength, stability & confidence in the gym
Just starting out or returning from a long layoff? Our Foundations series has you covered.
Time efficient workouts for a variety of experience levels and training styles to help you establish a strong base to build from.
Experience Level
Suitable for all levels
Suggested Equipment
Minimalist Gym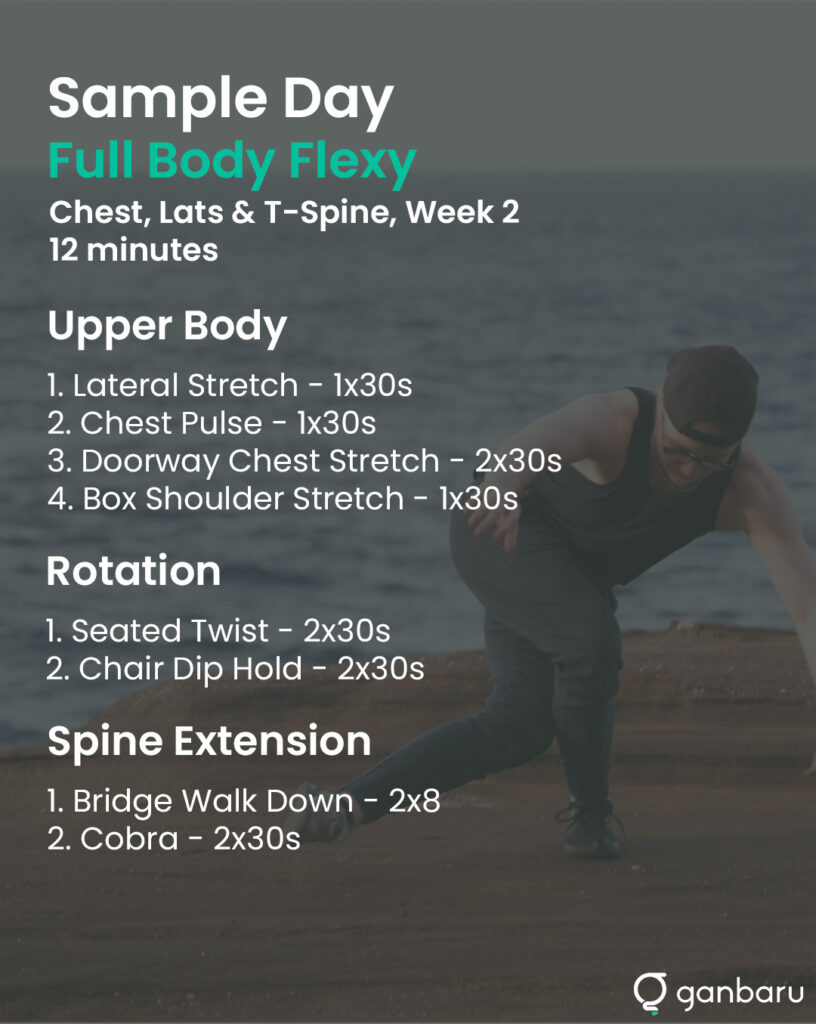 A variety of training styles from our expert coaches to suit your needs.
Get unlimited access to all of them on Ganbaru
Base
Gain confidence in the gym whilst building a strong, balanced physique with Sharelle Grant.
The Pillar
Varied, progressive gymnastics strength training.
Engine: Base
Heart pumping, fun, circuits for all levels to build your stamina.
The Body: Novice
Train anywhere with calisthenics. The perfect entry point for bodyweight training.
Full Body Flexy
Develop head to toe flexibility. Move better, reduce pain and explore new ranges of motion for the entire body with David Thurin.
Coaches you can trust
Unlimited access to the entire Ganbaru team and their programs.
Choose your plan to get started
Start with 7 days free, cancel any time
*30 day risk free money back guarantee included with all plans.
More than a program
Get access to all programs, coaches and tools on Ganbaru. Designed by us, customized by you.